By Clarissa Allison | June 24th, 2016
Energy is the crux of many social, economic, and climate problems.  Renewable energy sources offer a brighter, more sustainable future.  Clean energy technologies are vital to diminishing poverty, increasing rural development, and protecting health, all while promoting the quality of our environment.  Its use in rural areas helps the economy and improves health. Other benefits of clean energy include, power provided to pump water for irrigation, process crops, light homes, schools, and hospitals – all extremely important services that can make or break a rural community.
The Impact of Poor Quality Light
In many parts of the world, over millions of people's only means to combat darkness is the dim glow of an unhealthy kerosene lamp or candle. Such poor-quality lighting has dramatic impact and health and educational opportunities, and the current aim of the International Year of Light will be to help implement portable solar-powered LED lanterns in regions where there is little or no reliable source of light.
Developing and third-world countries without access to electricity depend on kerosene for light.  Yet the burning of kerosene lamps is dangerous and leads to death every year for many . Inhaling kerosene smoke commonly induces respiratory illnesses such as asthma, bronchitis, pneumonia, and cancer in millions of people. The immediate problem of open flames is also a danger to households. These already impoverished families spend up to half of their income on kerosene, only to receive inadequate illumination and emit harmful black carbon into the planet's atmosphere. Kerosene lamps contribute to a vicious cycle of poverty and death for many people around the world.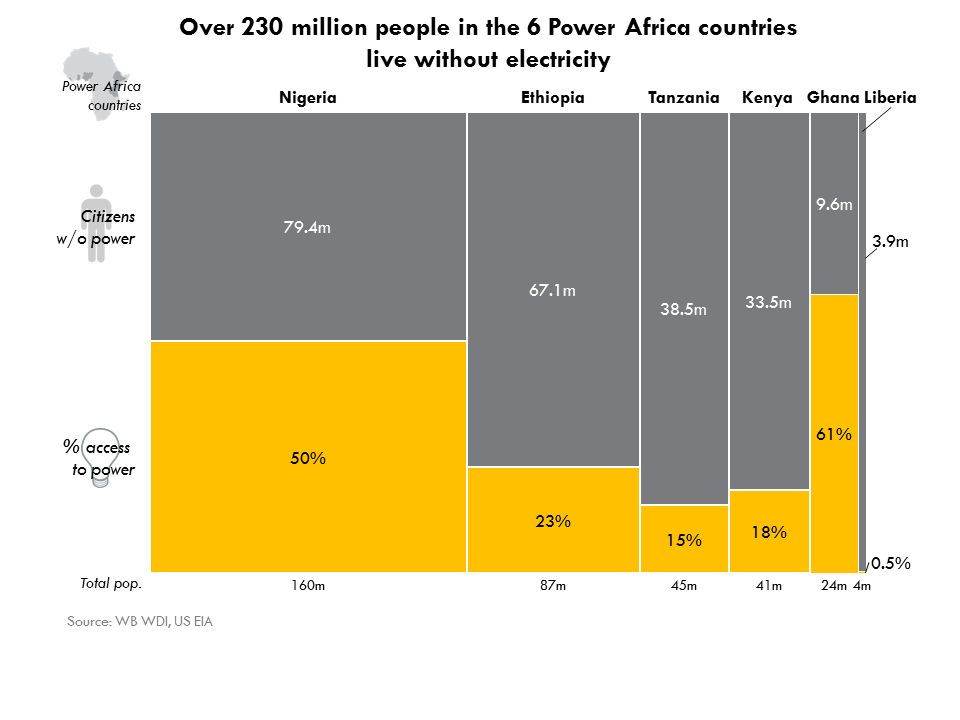 So far, the pace of progress towards clean energy for all has failed to match the urgency of climate change and global poverty.  And around 2.6 billion people use solid fuels — mostly biomass, dung and coal — for cooking and heating, including one-third of the population of China.
The International Energy Agency (IEA) estimates that almost 1 billion people will still be without access to electricity in 2030, in part owing to rapid population growth, mostly in sub-Saharan Africa and south Asia. The number of people without access to clean cooking stoves and fuels is similarly projected to drop only slightly, from 2.6 billion to 2.5 billion.
Providing clean, efficient forms of energy to developing communities is vital for productivity and health. Families in rural communities are currently limited in hours they can work due to scarce lighting after sunset. The majority of children in developing countries are also expected to work during the day to help provide for their family. These youth are unable to read or write in the poor lighting, and thus deprived of an education. Possibly the most pressing issue of all is access to healthcare. Hospitals can care for patients during the day but shut down operations at night because they cannot see their surroundings. With increasing levels of illnesses and disease in developing countries, it is crucial that these hospitals receive sufficient lighting.
Rolling out clean-energy technologies across the developing world is possible, if affordable financing is made available and supported by local and national policies. To achieve universal energy access, invested funds must link to viable energy projects and enterprises. Many organizations now devote their efforts towards providing clean lighting such as solar and LEDs. As the price of LED and other energy saving options decreases, implementing these technologies will become increasingly common.
If you're interested in reducing your carbon footprint, visit our website for solar and energy efficient lighting today. For questions, call us toll free at 1877 385 2104 or email info@louielighting.com. The Louie Lighting Team wishes you and yours a safe and happy weekend.